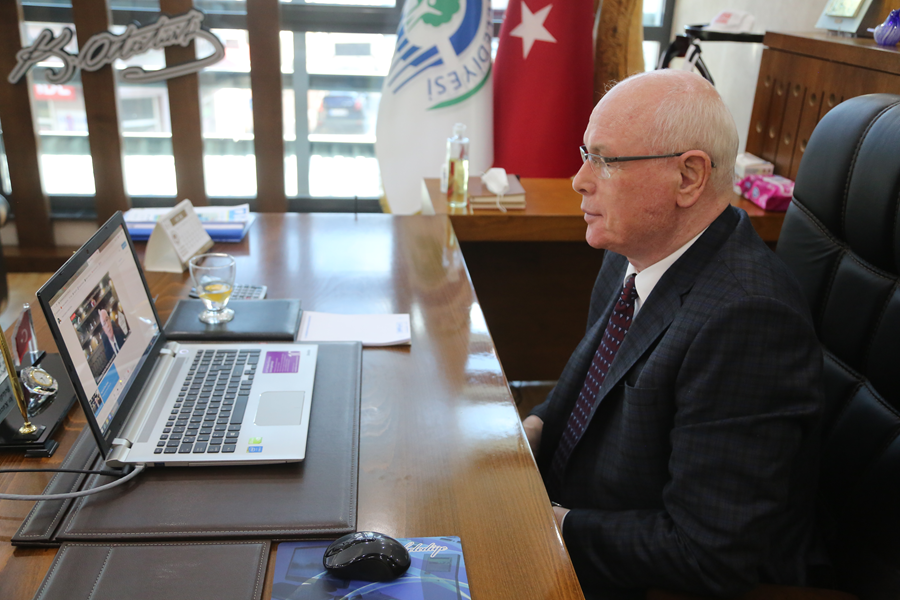 31 Ocak 2021 Pazar
Within the scope of the Human Development Index-districts (HDI-I) 2020 study carried out by the Human Development Foundation (HDF), district municipalities with "Very High Human Development" performance were awarded. Odunpazarı and Tepebaşı municipalities from Eskisehir were among the municipalities that showed "Very High Human Development" performance.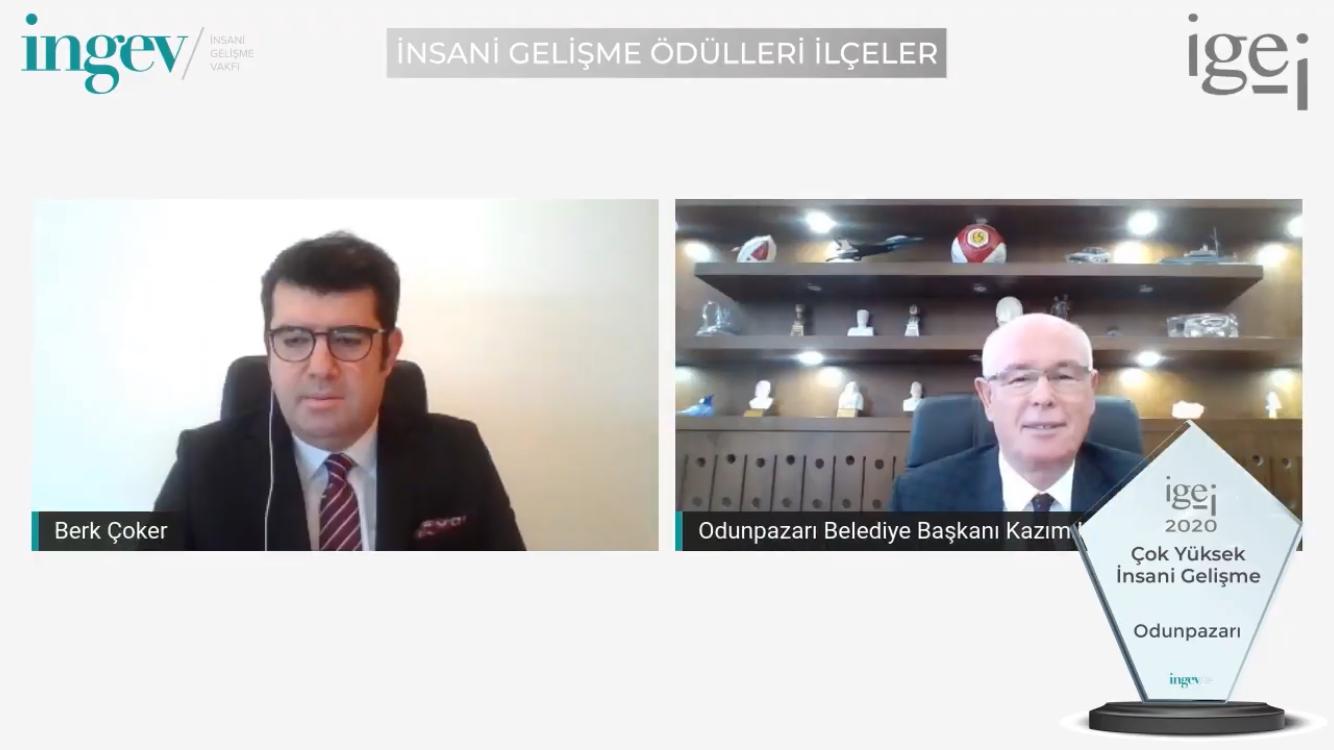 The presentation of the HDI-I 2020 Report and the HDI-I very high Human Development Award Ceremony, prepared to cover all districts (188 districts) of three major provinces with district municipalities with a population of more than 150 thousand, took place online due to the coronavirus pandemic. Beşiktaş, Şişli, Muratpaşa, Karşıyaka, Bakırköy, Maltepe, Üsküdar, Yenimahalle, İzmit 32 other district municipalities were awarded at the ceremony, where Odunpazarı and Tepebaşı Municipalities from Eskişehir received awards.
Speaking at the online award ceremony, Odunpazarı Mayor Kazım Kurt said: "on behalf of the people of Odunpazarı, I thank Ingev and you. Achieving the' very high human development ' standard and evaluating the work we do by saying human beings first in this direction is an honorable result for us. I thank you on behalf of all the people of Odunpazarı and the employees of Odunpazarı Municipality. I also congratulate our other district municipalities who received the award, ".