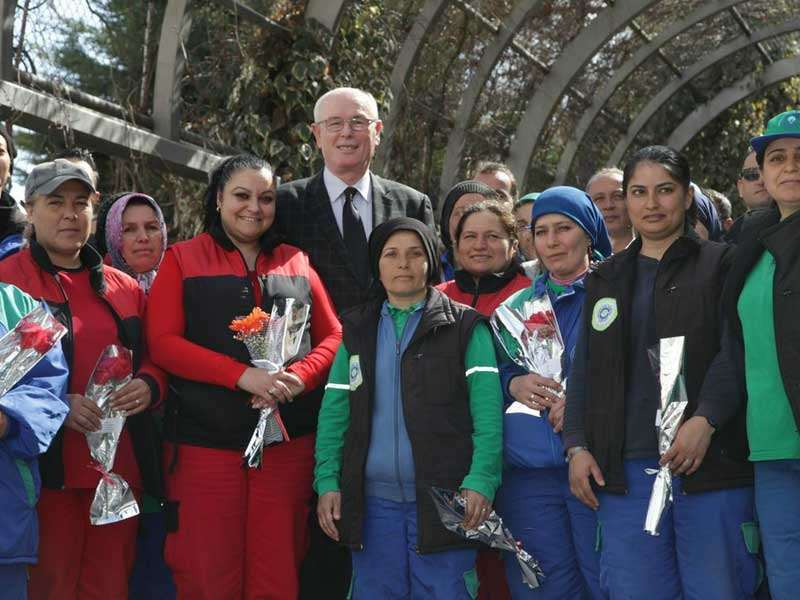 7 Mart 2021 Pazar
The municipality of Odunpazarı, which is governed with a social democratic approach, continues its exemplary work.

Odunpazarı Municipality, which drew attention with its work recognizing positive discrimination against women, has now declared a holiday for its women employees on March 8, International Working Women's Day.
With the special permission of Odunpazarı Mayor lawyer Kazım Kurt, women employees of Odunpazarı Municipality will be on full day leave on 8 March International Working Women's Day.

President Kurt stated his thoughts as follows: "March 8 is world working women's day. A day of women's labor. Unfortunately, women's labor is ignored in our society. Violence against women is increasing every day. Violence, rape, harassment continue to increase due to measures that are not taken, penalties that are not sufficient. We can't accept this situation. We wanted to do something for our female friends and declared March 8 a holiday for them. Let our female friends also remember that world working women's Day on March 8 is not a celebration of overcoming all these problems, but a day of struggle. Hope that March 8 brings equal rights and freedoms to all women of the world".

Stating that they feel special, women workers of Odunpazarı Municipality said: "it is a very thoughtful move. Thank you very much to our president".